AT Commander's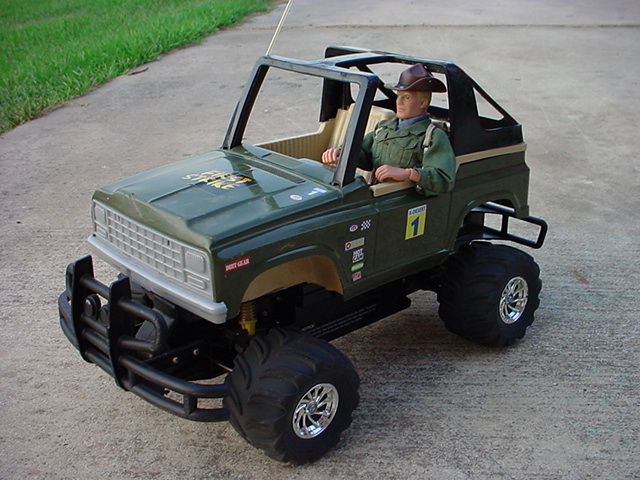 R/C Jeep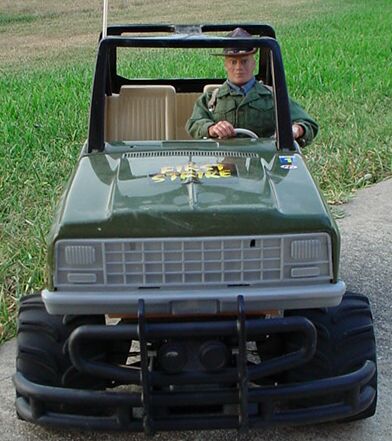 The radio controlled jeep came about after I attended the '98 Joe Con on San Antonio. A vendor was there with some R/C jeeps he'd made from the soft plastic First Strike jeeps that K-Mart used to sell for $10-$15 bucks in a set with a helicopter. The vendor had apparently used a commercial R/C chassis to power the unit. When Radio Shack had an after-Xmas clearance sale on toys last year, I snagged a lonely R/C Ford F-150 pickup with 4-wheel drive and digital-proportional steering. (Digital-proportional steering means you can turn just a little or a lotů none of the jerky cornering associated with R/C toys!) Before buying it, I measured its wheelbase - then ran home to measure my 5-Star, SOTW, and First Strike jeeps. The First Strike was right on!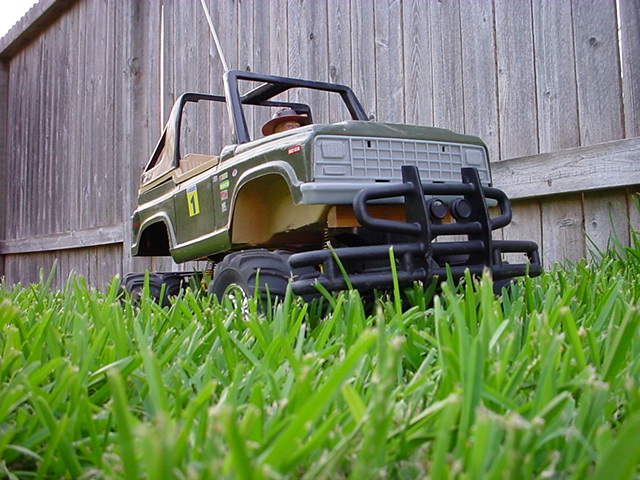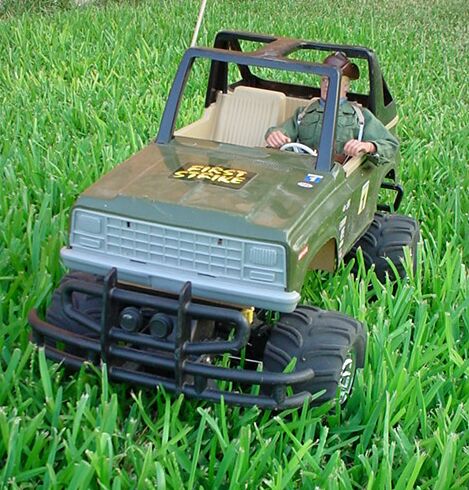 This jeep really screams on the pavement and has plenty of power to push those heavy joes and the heavy jeep body across grass or rugged terrain. It's got much too much speed for me - but then again, that's part of what makes it fun and exciting, too! Here's a pic of the jeep running in tall grass. Power to spare in that 4x4 chassis!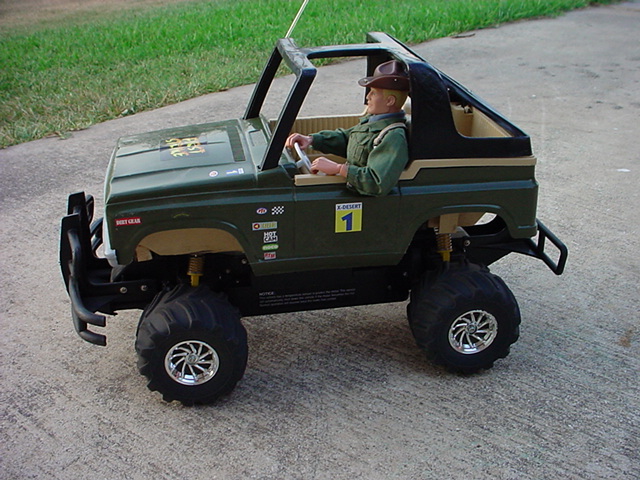 Here's a pic of the really cool suspension. It's got 4-wheel independent suspension, so it looks really cool cornering hard on the street or bouncing over obstacles in the dirt. This poor jeep is pretty beat looking (these pics don't really show the detail damage). Like any good 4x4, though, a few dings and scrapes just tell its story of off-road conquest!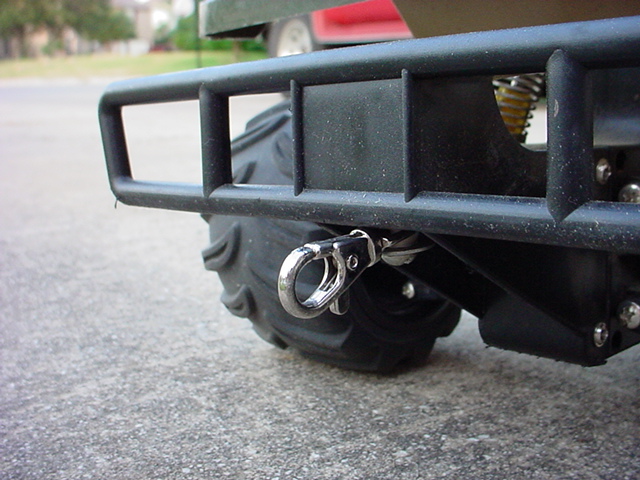 We added a trailer hitch so it can tow a 5-Star trailer. This clasp came from a GI Joe keychain. I took off the chain and just put a bolt through the hole. It's plenty secure beneath the jeep, yet with a little force, I can twist it under the jeep to get it out of the way for off-road running. It has a convenient 360 degree swivel feature, too! If the trailer rolls on a tight hihg-speed corner, the swivel spins, preventing the weight of the loaded trailer from causing the jeep to roll. We tested this feature ;-) and it works great!
Click here to return to the AT Commander's home page